Orpheus Island Sole Use Rental Available Now!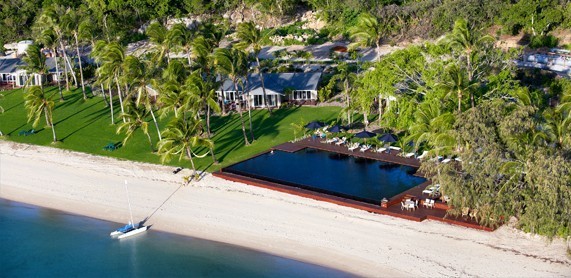 The secluded Orpheus Island on the waters of the Great Barrier Reef is home to a protected national park and surrounded by a World Heritage listed Marine Park.
Renting out the resort ensures exclusive access to the island's protected land which is covered in dense forests and wildlife including echidnas, bandicoots, green tree frogs, ospreys and sea eagles. More importantly, you will have untouched sections of the Great Barrier Reef to discover right outside your lodge.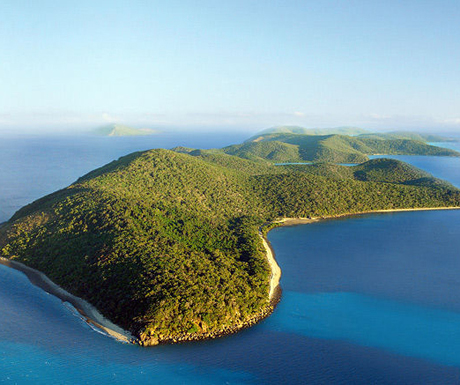 Orpheus is a Queensland Island Resort 80k north of Townsville located between Hinchinbrook to the north Ingham to the east and Townsville and Magnetic Island to the South
Tycoon Chris Morris also owns Daintree Ecolodge, Mount Mulligan Lodge, Townsville Casino and helicopter company Nautilus Aviation.
Located amidst the magical waters of the Great Barrier Reef, Orpheus is a secluded island hideaway accommodating just 28 indulged guests. Located just 80km north of Townsville, amidst the magical waters of the Great Barrier Reef, the island stretches across 11km of immaculate turquoise coastline, and comprises of a pristine National Park and surrounding World Heritage-listed Marine Park. Best access is either via a 30 minute helicopter journey from Townsville by the owner Chris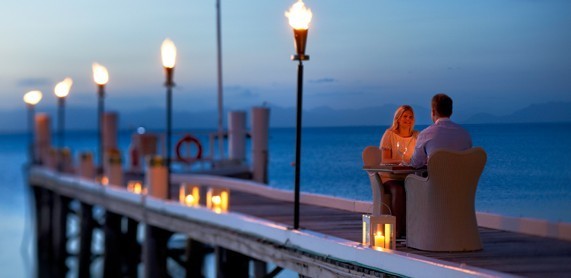 Orpheus showcases a plethora of once in a lifetime experiences! Its principal dive sites boast 1,100 of the 1,500 species of fish on the reef; the local waters are a fisherman's playground and home to the most sought after reef fish species in the world; and guests can take the helm of a motorised dingy complete with gourmet picnic hamper and discover the many pristine coves and reefs that fringe Orpheus.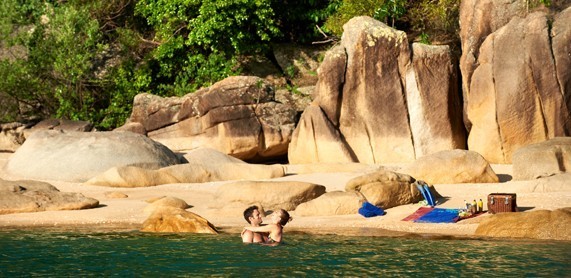 Alternatively, Orpheus provides the perfect backdrop for a more private interlude if guests wish to simply relax and succumb to a unique indigenous-inspired treatment at the Gwandalan Day Spa.
Perfect as a holiday destination, a picturesque wedding setting, or booked in its entirety for exclusive use, Orpheus is very much a secret to the outside world and offers guests the ultimate in tropical escapism.
To book an escape or the whole island, call Robert 0458 091 336
Request a Sales pack, a quote, a site inspection or check availability