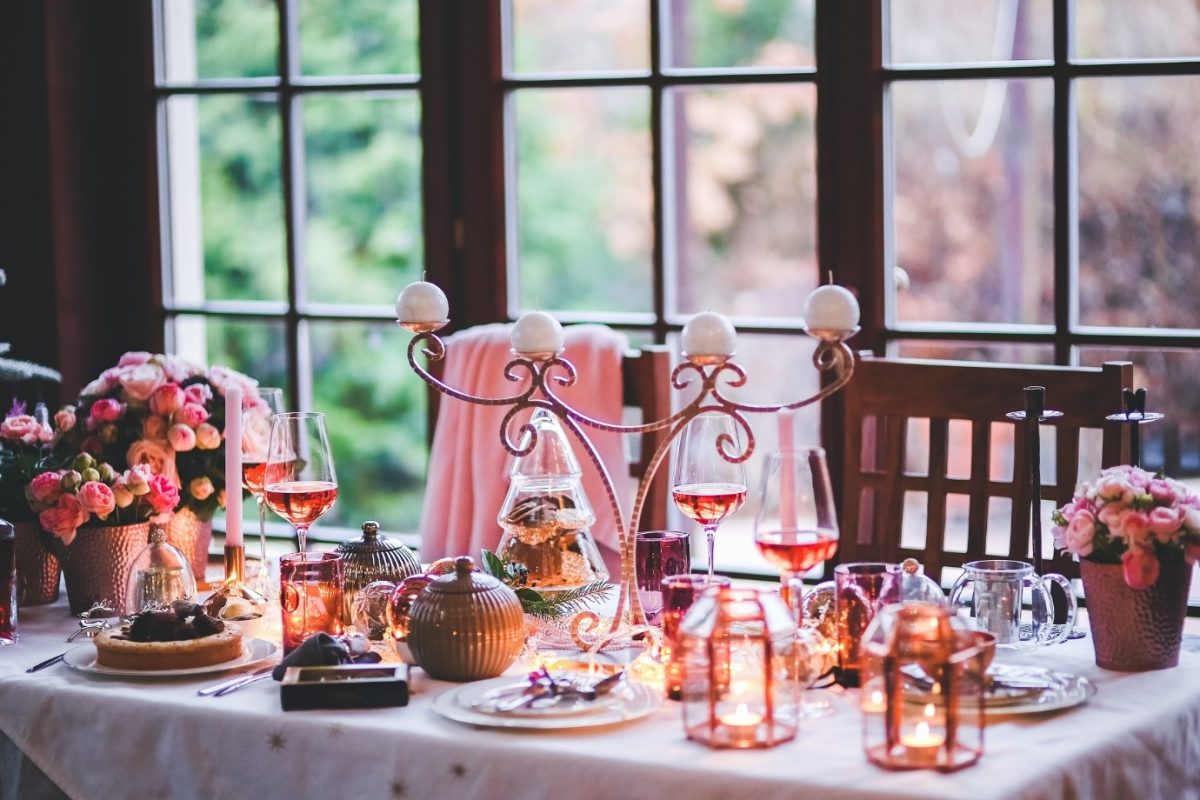 Today, guests of Mountain Whispers are invited to step back in time to indulge in the totally restored properties that absolutely reflect the past grandeur of the elegant bygone era. What the collection brings to today's modern lifestyle is an escape into a wonderland of decadence and fine living. All four properties have been restored in line with sustainable best practices that continue to maintain the conservation of the environment by way of low energy consumption levels and recycling wherever possible. These practices have led to Mountain Whispers' Gold Sustainability Accreditation.
"Putting the Edwardian world aside and paying homage to one of my favourite movies, The Great Gatsby and the charismatic Robert Redford, I was thrilled to express this flamboyant and sophisticated era through my rendition of The Gatsby themed experience that transports guests there from the very first step into the property".
Request a Sales pack, a quote, a site inspection or check availability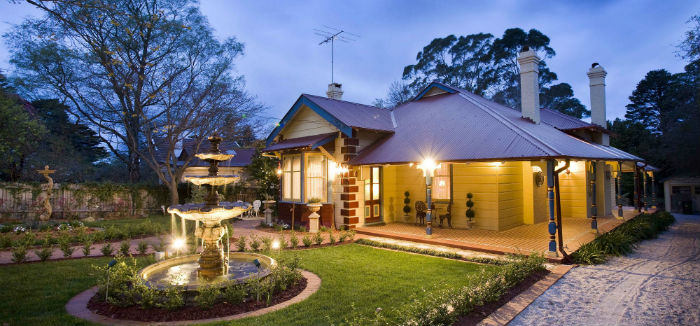 Lorraine's work on Mountain Whispers has seen the portfolio nominated for various People's Choice Awards each year. It also won bronze in the five-star luxury accommodation category at the NSW Tourism Awards 2012, a finalist in 2013 and 2014, graciously won silver in 2015 and is currently a finalist in 2016 (stay tuned, winners announced next month) and won the Blue Mountains, Lithgow & Oberon Tourism luxury accommodation category in 2012, 2013 and 2014.
Mountain Whispers has gone on to won the Customer Service and Hospitality Awards in 2013, Highly Commended in Hospitality in 2014 and Highly Commended in the categories of Customer Service, Hospitality and Excellence in Small Business in 2015, along with winning the Customer Service category and a Highly Commended in Excellence in Business Ethics 2016 in the Blue Mountains Regional Business Chamber Awards.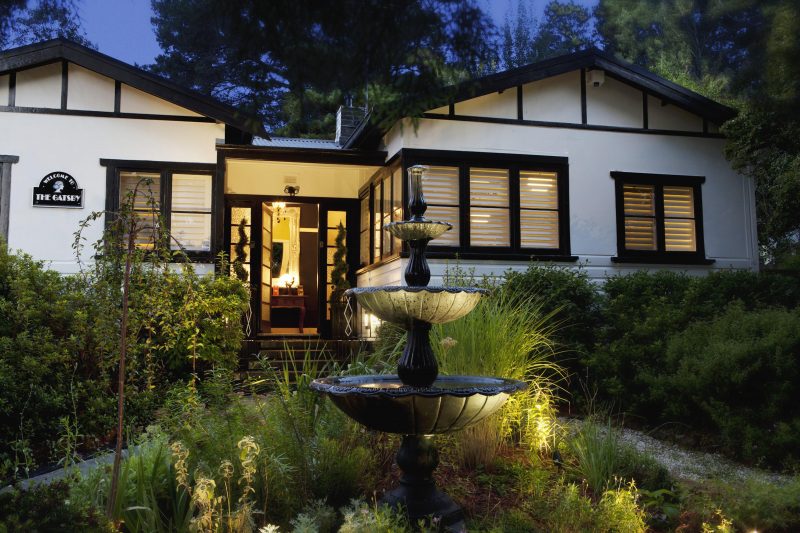 Customer Service plays a huge part in all that Lorraine does and this has led to Mountain Whispers achieving Platinum in the Australian Customer Service Awards in 2013, 2014 and 2015.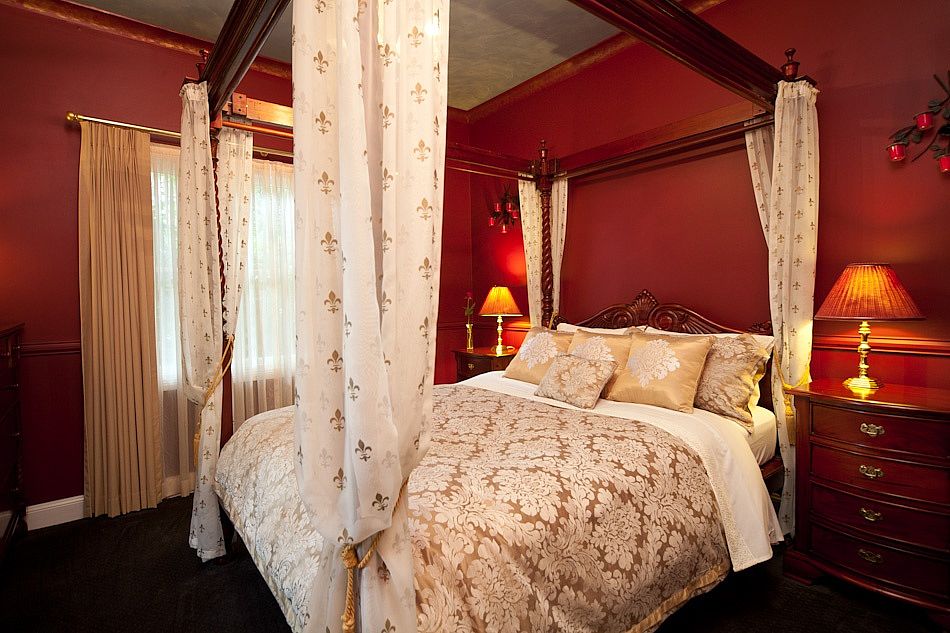 In giving back to the community, Lorraine also actively contributes to many deserving causes including Cancer Research with the Cancer Council and Children's Cancer Research, Weekend to End Women's Cancers, Greystanes Disability Services Leura, Queen of Hearts Foundation (putting a stop to domestic violence against women & children), Ending Sex Trafficking and numerous others.
Mountain Whispers offers four award-winning luxury accommodation options, each ideally situated within the world heritage Blue Mountains villages of Leura and Katoomba.
Each property has been lovingly restored to reflect the grandeur of days gone by. The historic homes feature antique period furnishings, romantic bedrooms, spa bathrooms and luxurious inclusions such as chocolates, fine wine, fresh flowers and mouth-watering breakfast supplies from quality local suppliers.
Modern luxuries in every property ensure your complete comfort. Central heating, air conditioning, heated bathroom floors, large flat screen televisions and multi-room music are all provided, while a sophisticated back-to-base alarm system in each home gives you peace of mind.
When you stay in a Mountain Whispers property, you'll feel totally pampered and at ease – everything has been thought of, so all you need to do is relax and enjoy your Blue Mountains getaway…away from it all.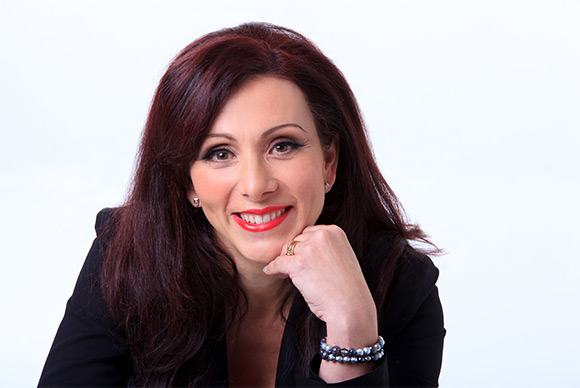 Lorraine's Vision
Lorraine Allanson is a passionate historic restorer and owner of Mountain Whispers, a boutique collection of four award-winning luxury properties located in the world-heritage Blue Mountains.
They are comprised of Varenna, Strawberry Patch, Leura Rose and The Gatsby.
"Varenna was my dream come true. I had a longing desire to sympathetically recreate a luxurious experience of yesteryear that was once only available to the refined and affluent. This was my opportunity to then showcase my vision to the discerning travellers of today – Welcome to my dream".
Contact Details: Lorraine Allanson
Address: Railway Paradet, Leura, NSW 2780
Phone: 1300 721 321
Email: This email address is being protected from spambots. You need JavaScript enabled to view it.
Website: www.mountainwhispers.com.au
Request a Sales pack, a quote, a site inspection or check availability