BANNISTERS INVITATION
Move your corporate group to the coast and host your next meeting or retreat at Bannisters in Mollymook.
Bannisters Hotels is offering a two-night mid-week package designed to turn your small group conference into an unforgettable experience.
Treat delegates to luxury ocean-side accommodation and diverse dining and catering sure to drive engagement and foster team relationships.
Package includes –
Two nights in a standard suite
Two days use of Penthouse and facilities for conferencing
Continental breakfast at Rick Stein at Bannisters daily
Pool Bar pizza package dinner
One full day catering – including morning tea, lunch and afternoon tea
Two-course dinner at the Rooftop at Bannisters Pavilion
Half day catering – including morning tea and lunch
Call Sasha Pye 0415 887 807 to obtain rates and availability
Click here to request a site inspection, a sales pack, availability a quotation or to be contacted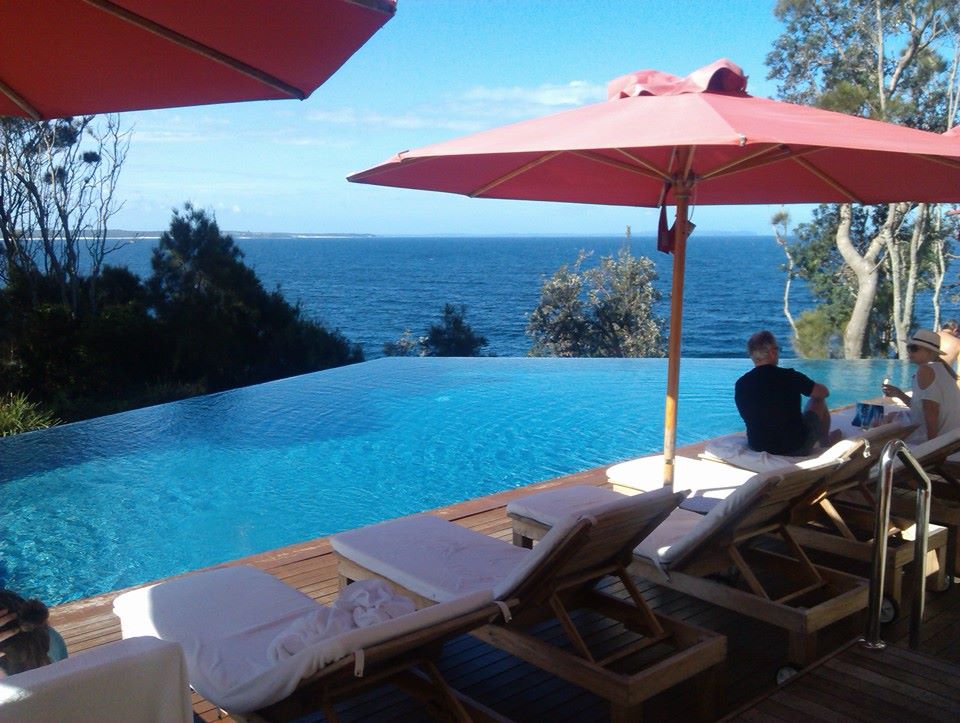 Nothing is too much trouble and the options are endless, compare us to the elite resorts of Australia and you will find value for money - traveling convenience - and amazing Summer and Winter packages to suit both Sydney and Canberra Delegates.
The Bannisters By the Sea Resort is designed to please - Inspired by Rick and Sarah Stein's travels around the globe, enjoy al fresco fun at Bannisters in Mollymook with the addition of new lounge pods and bar alongside Rick Stein at Bannisters restaurant.
The new rooftop space at the Pavilion is exquisite - a breath of fresh air for the south coast, perfectly set up for a meeting or private event overlooking ocean views with complete security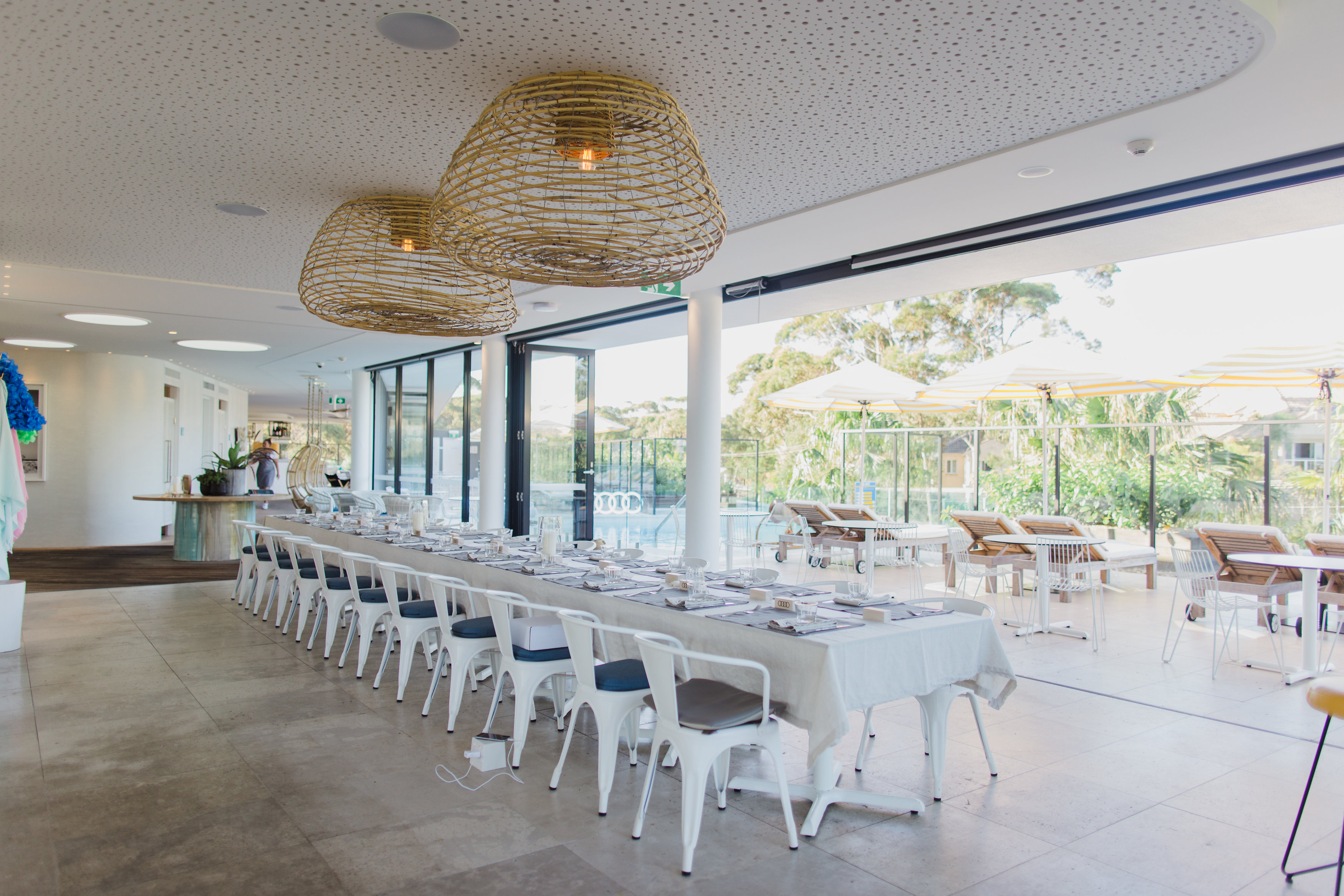 Fresh New Look for Bannisters - a unique boutique hotel with a wonderful cliff top location above beautiful Mollymook Beach on the NSW South Coast.

Bannister's has 32 luxury guest rooms with ocean views, an in-house Day Spa, wet-edge pool and cocktail bar and Rick Stein at Bannisters restaurant, making it an all-inclusive destination for a quick relaxing getaway.


A $1 million refurbishment just completed at Bannisters, Mollymook on the NSW south coast sees this much-loved coastal retreat unveil a great new beach-inspired look.
* In Rick Stein at Bannisters restaurant, a stunning new lobby area has been added, best described as eclectic coastal chic with Mediterranean accents. An entire wall of ceiling to floor handmade imported tiles from Istanbul, Turkey adds a colourful and very contemporary look to the restaurant entry with travertine floor tiles, imported lounge chairs, a glass atrium area with established trees, and suspended gas log fire with library shelving on either side.
* In the restaurant: new PetEs pendant lights made from recycled drink bottles in Mexico are quirky and colourful. Clean lines of new bespoke tables, new cutlery, new artwork, a renovated bar area, new air conditioning and new tongue and groove cladding in the restaurant - painted white in keeping with the beach location. White tablecloths are gone and more relaxed wait staff uniforms sees a less formal vibe in the restaurant. The knock-out sea views remain as does Rick Stein's distinctive award winning seafood menu.
* In the guest rooms, new bespoke imported furniture, artwork and soft furnishings complement the new kitchenettes, beds and interior cladding installed last year.
* Travertine tiles have been laid outside all of the rooms with laser cut privacy screens.
The overall look is contemporary, beach-inspired and eclectic, ticking all the boxes for a great boutique hotel in a stunning oceanfront setting.
We offer luxury ocean view accommodation, a fully licensed award winning Celebrity Chef Rick Stein restaurant, pool side cocktail and pizza bar and rejuvenating day spa
Originally built in 1970s as a seaside motel, a succession of upgrades and refurbishments now sees our accommodation offering 4.5 star rooms with panoramic ocean views and private balconies. We offer a choice of ocean deluxe, spa rooms, luxury suites, jacuzzi decks and penthouses. With close proximity to local surf beaches Bannisters makes an excellent choice for your coastal retreat.

Functions & Conferences View the Videos Here............. Special Events Bannisters Pool Bar Rick Stein at Bannisters Restaurant Bannisters Day Spa
The Facilities
Spacious rooms and attention to detail make for a smooth conferencing experience. We have two clear-span conferencing areas that can be styled to suit your needs. The Tasman Room has two decks, spectacular ocean views, automated screen and comfortably accommodates groups of up to 40 (or 60 theatre style) in a variety of conferencing layouts. Our Courtyard Suite is also clear-span with a small private courtyard and can comfortably accommodate 24 (40 theatre style). In addition to this we have several smaller breakout areas for group meetings. Our friendly staff will provide everything you need to make for a successful event, and Rick Stein at Bannisters catering is responsive and close at hand.
In addition to this, Rick Stein's beachhouse is available – perfect for smaller conferences of up to 15 people, or for exclusive accommodation. Located just a five minute walk from Bannisters at the tip of the peninsula, it also enjoys sensational views from almost every room... and perhaps the biggest jacuzzi in the southern hemisphere. Rick Steins testimonial
The Accommodation
Ocean views, the sound of the waves and quality inclusions make for a memorable stay. We have 32 accommodation rooms and all but one have outstanding sea views. A variety of room styles and inclusions means you can tailor accommodation to suit your needs. Choose from our Ocean Deluxe, Ocean Deck, Spa Retreat, Jacuzzi Deck, Luxury Suites, Penthouses and the aptly named The Pinnacle.
Exceptional Dining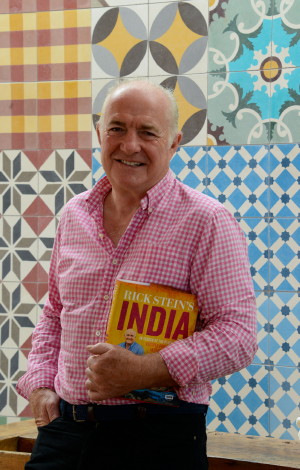 Since its opening in Oct '09, Rick Stein at Bannisters Restaurant has created a name for its inspired seafood excellence. Yours will be a memorable dining experience with us – a delight for the culinary senses. Our coastal location with Ulladulla Harbour nearby means that our seafood is 'fresh-off-the-boat' and of the highest quality.
Bannisters Pool and Pizza Bar offers a more casual dining experience with cocktails and imaginative light meals around our wet-edge pool.
Catered barbecues either around the wet-edge pool or in Rick's beachhouse allow your delegates to enjoy relaxed interaction with delectable casual fare.
A choice of menus for working business lunches provides variety and a seamless conferencing experience.
The Location
Bannisters is an easy scenic drive and only 2.5 hours from Canberra or 3 hours from Sydney.
Recreation
Our fantastic location means there's plenty to do in and around the area including golf, fishing, dolphin watching and visits to local wineries.
Optional Extras
Find a new mindspace - relax and revitalise with one of Bannisters luxurious Day Spa treatments.
Our resident Sommelier Toby Evans (son of the late Len Evans) is available to run wine appreciation sessions for your group or alternatively Wine Options blind tasting games.
We have a local circus offering group team building sessions – a fun way to improve co-operative interaction and group dynamics.
Light entertainment can also be arranged. Our resident balladeer Roddy Reason can be booked specifically for your event.

You are invited to Bannisters By the Sea Resort the perfect venue for delegates from Canberra and Sydney get a quote, enjoy lunch or stay overnight by appointment only!
Click here to request a site inspection, a sales pack, availability a quotation or to be contacted
Please email conference enquiries to This email address is being protected from spambots. You need JavaScript enabled to view it.
Telephone: 0415 887 807
191 Mitchell Parade, Mollymook NSW South Coast