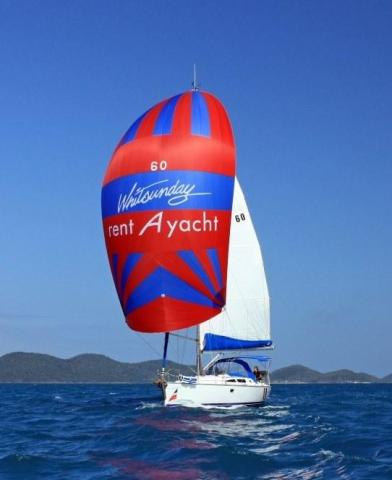 Whitsunday Rent A Yacht is the Whitsundays' longest-established, Australian-owned bareboat charter company. Established in the 1970's, we pride ourselves on the high standard of service and expertise provided to our charterers and vessel owners.
Whitsunday Rent A Yacht, forms part of the parent company; Trinity Marine Group, which is responsible for the operation of several premier brands in the iconic Whitsunday Region.
The fleet is operated from the companies privately owned marina complex in Shute Harbour, one of the safest and largest natural harbours in the region.
The base is closer to the islands than any other mainland base, within an hour of leaving the harbour you could be moored at one of the three resorts, or anchored in a secluded bay.
As Australia's number one sailing destination, the Whitsunday region offers something unique to both novice and experienced sailors' alike - surrounded by fringing coral reefs, secluded inlets, island resorts and a unique and enjoyable cruising ground, which make up the iconic 74 islands.
The Whitsunday Rent A Yacht fleet is comprised of Yachts, Catamarans & Motor Cruisers. All of which are maintained and operated by our vastly experienced and passionate marine and charter boat reservations & operations team. Our team are on hand to assist all who visit our base and are local experts for those visiting the Whitsunday Region.
If you are looking to own this incredible experience, why not take a step further with the Whitsunday Rent A Yacht team and own with confidence. Experience the pride and joy of owning your own yacht and sailing in some of the world's best cruising grounds, while your vessel earns you an income.
Whether you wish to bareboat, enjoy a crewed charter or own your vessel in this magical cruising ground, Whitsunday Rent A Yacht can make that dream possible.