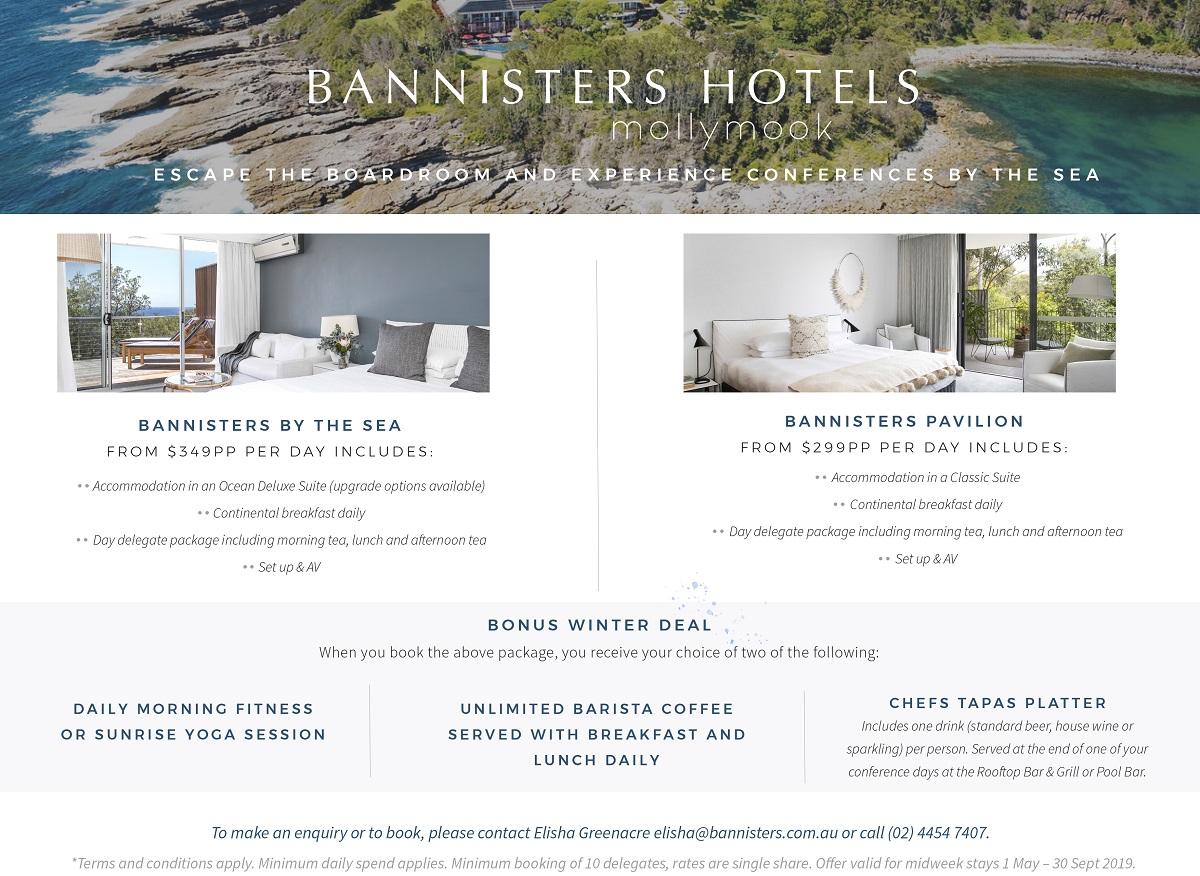 Bannisters by the Sea is designed to please - enjoy al fresco dining at Bannisters in Mollymook with Rick Stein at Bannisters restaurant which has been inspired by
Rick and Sarah Stein's travels around the globe.
The contemporary Rooftop Bar & Grill sits amongst the treetops at sister property Bannisters Pavilion which is a short wander down the road.
A breath of fresh air for the South Coast, the Rooftop is perfectly set up for conference groups, meetings and private events.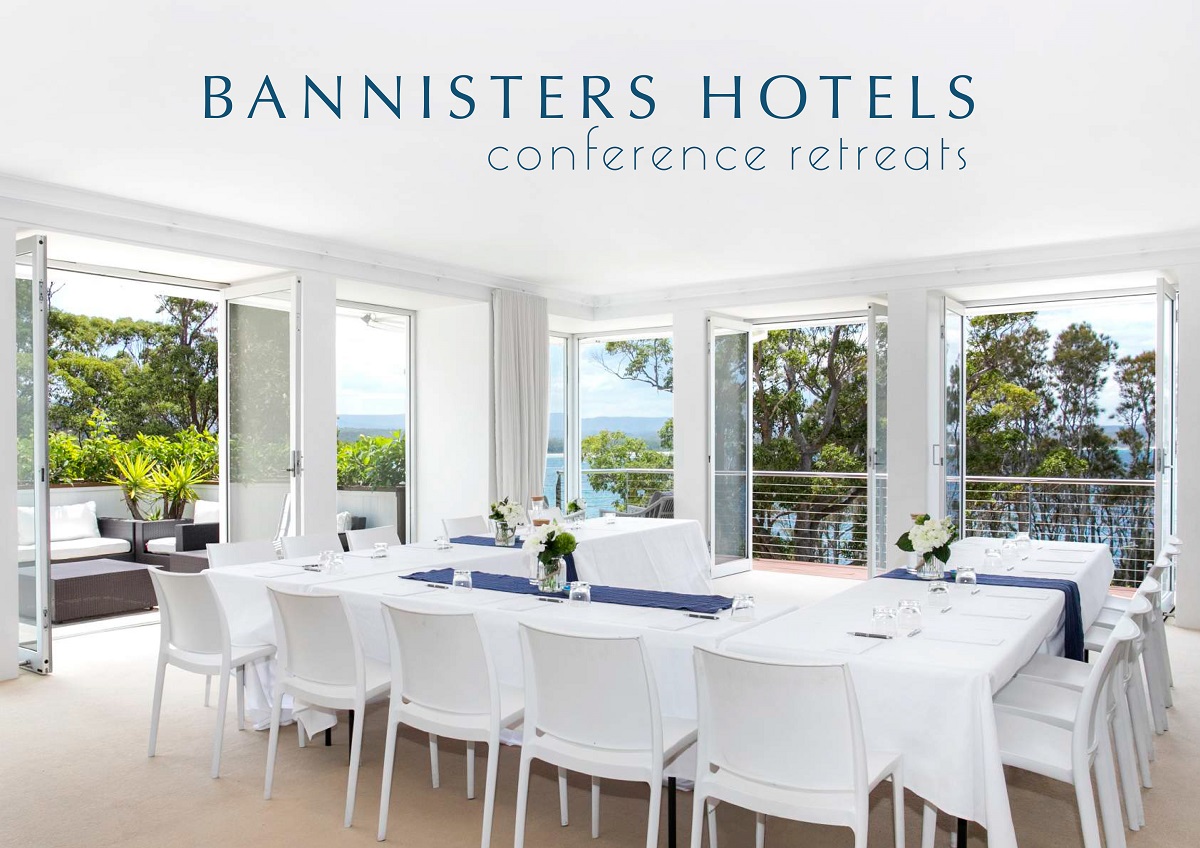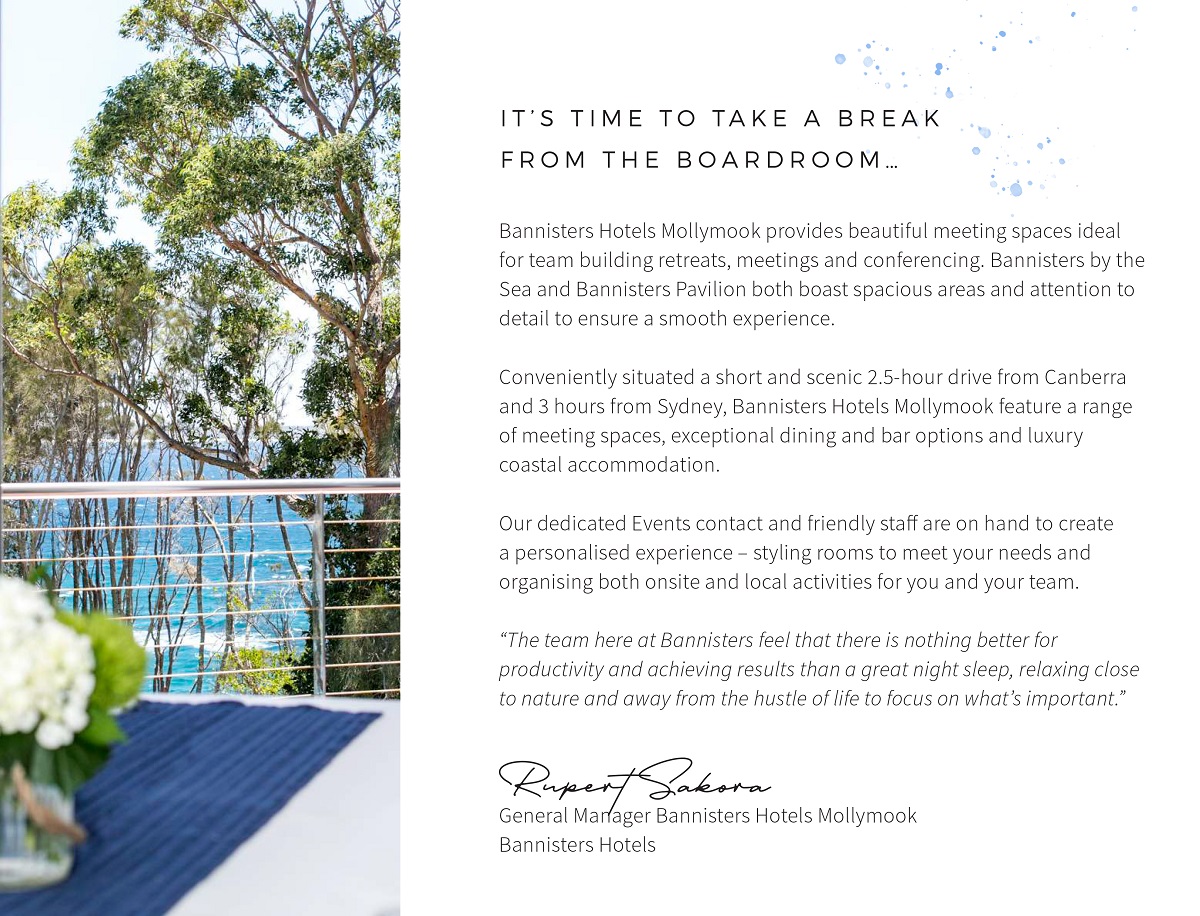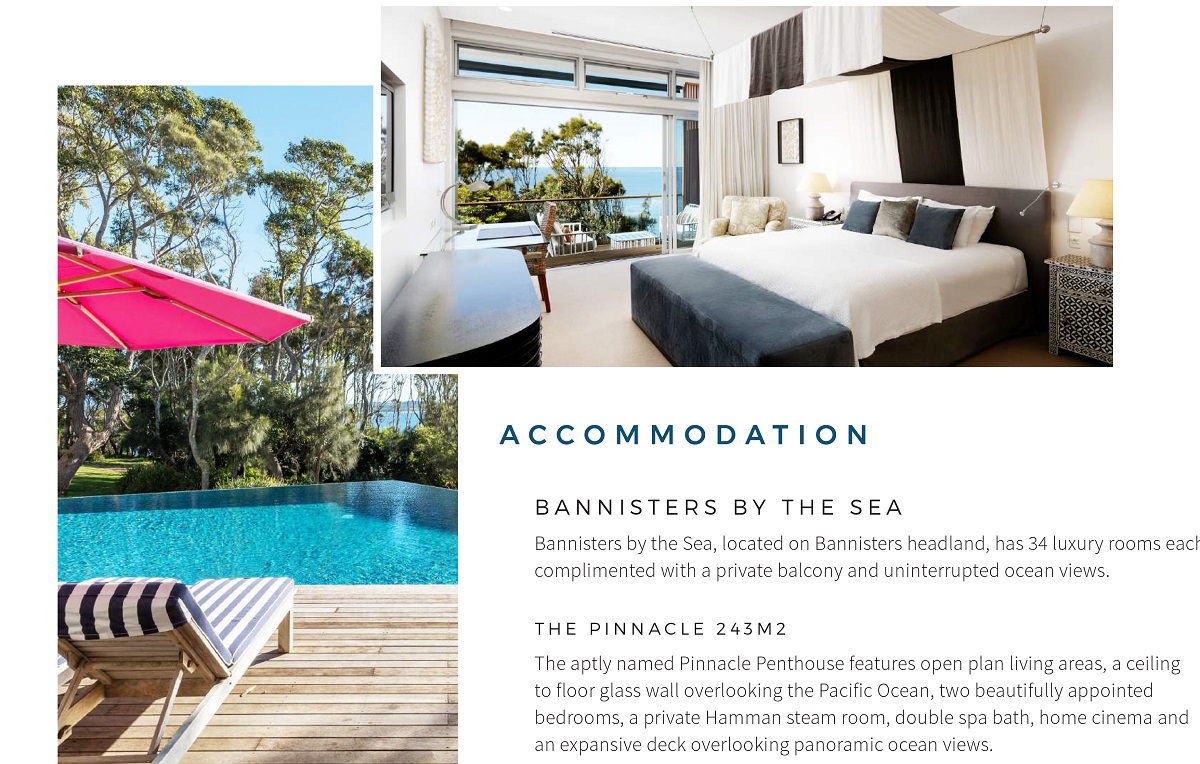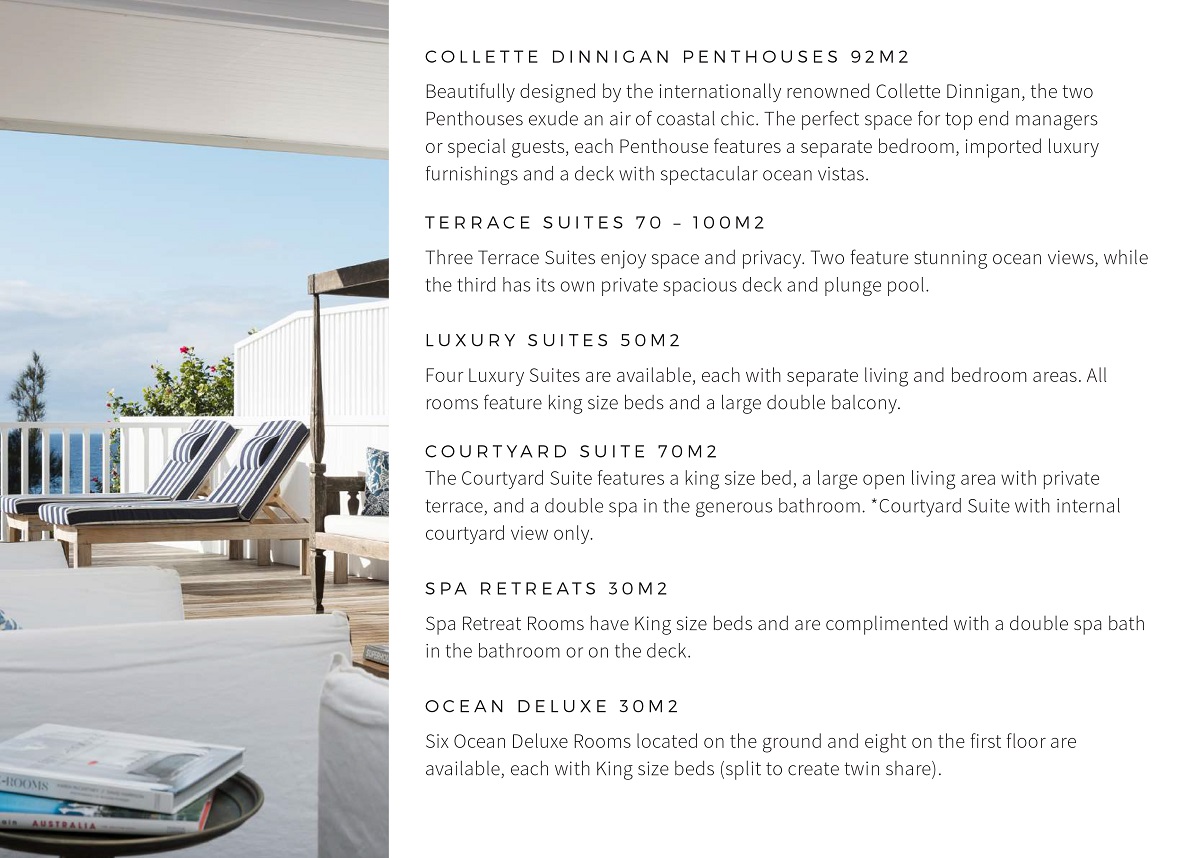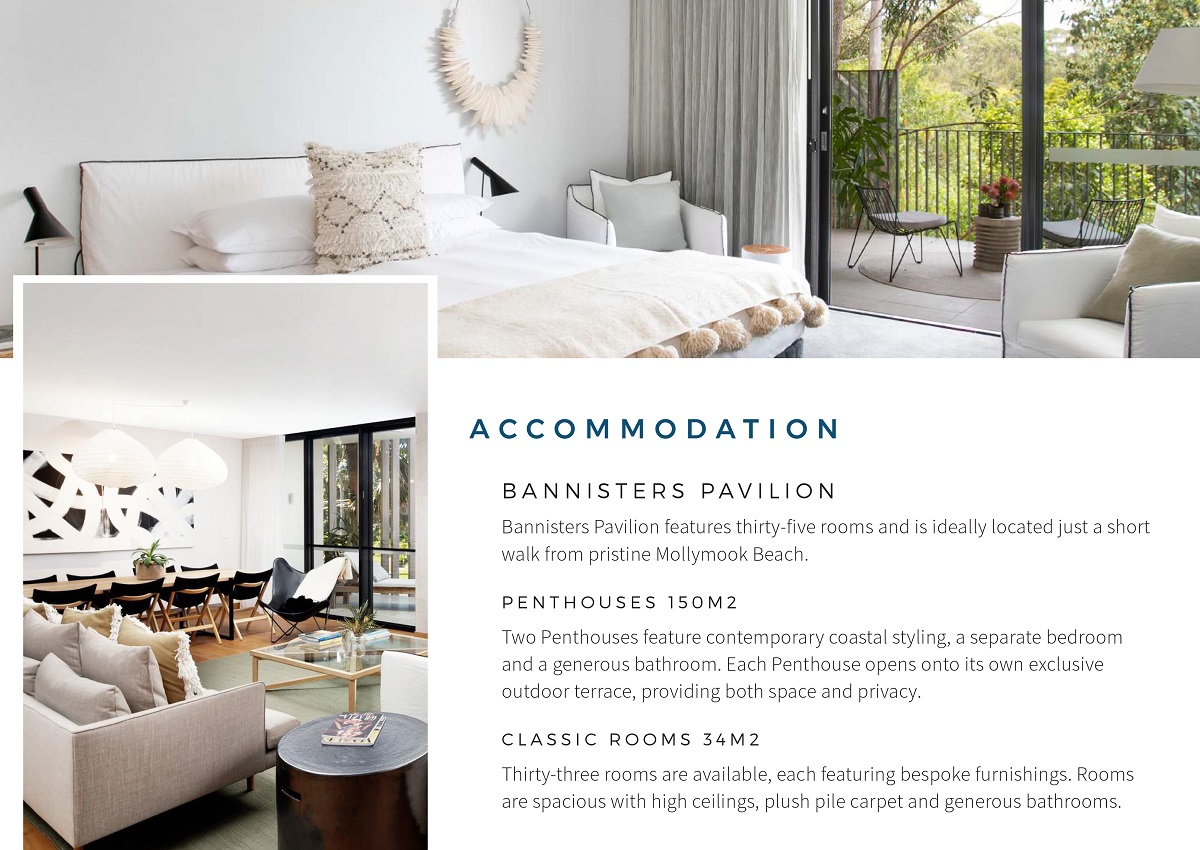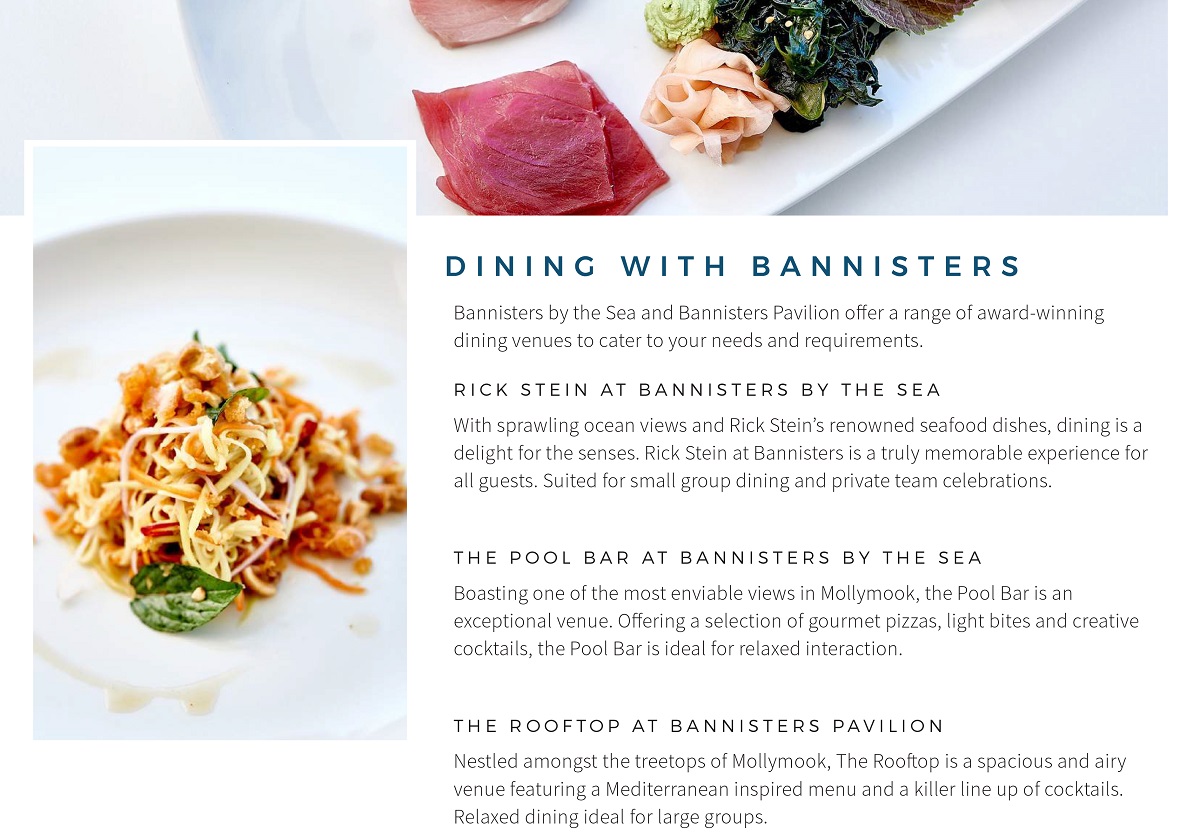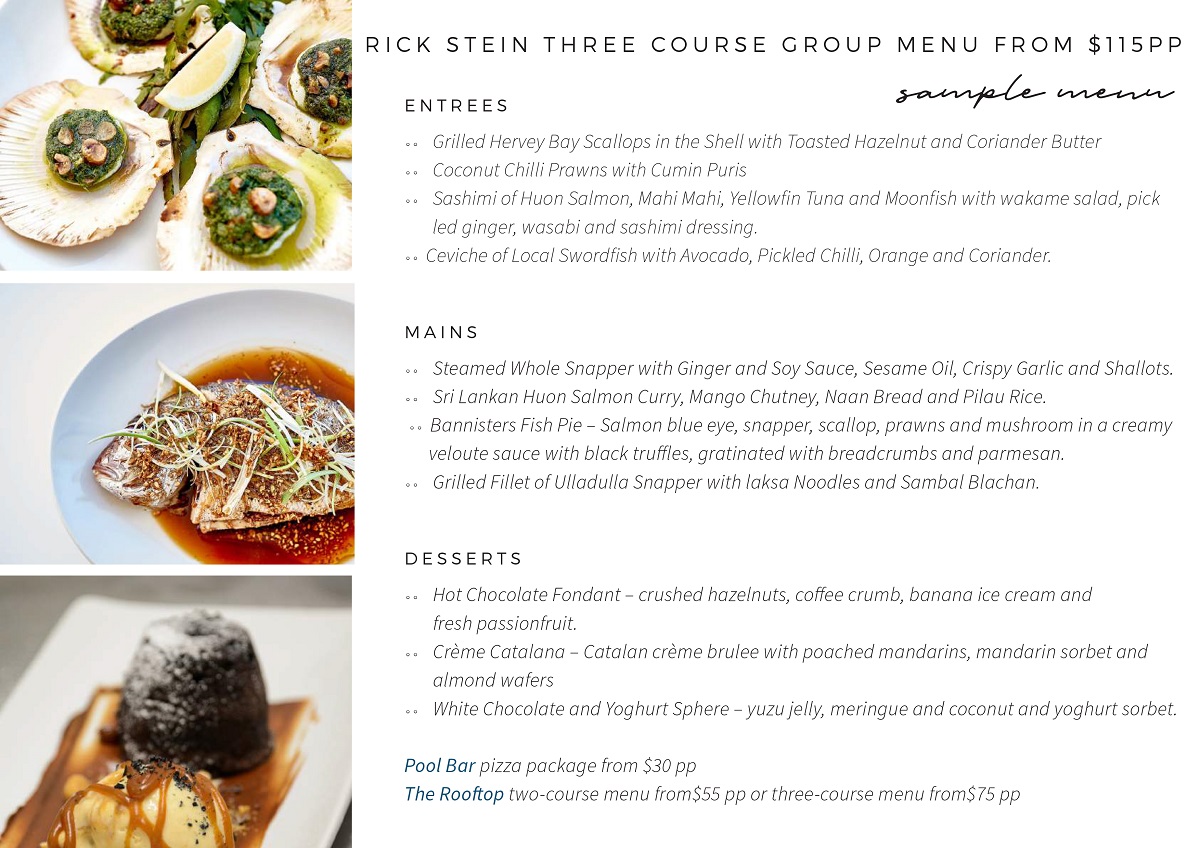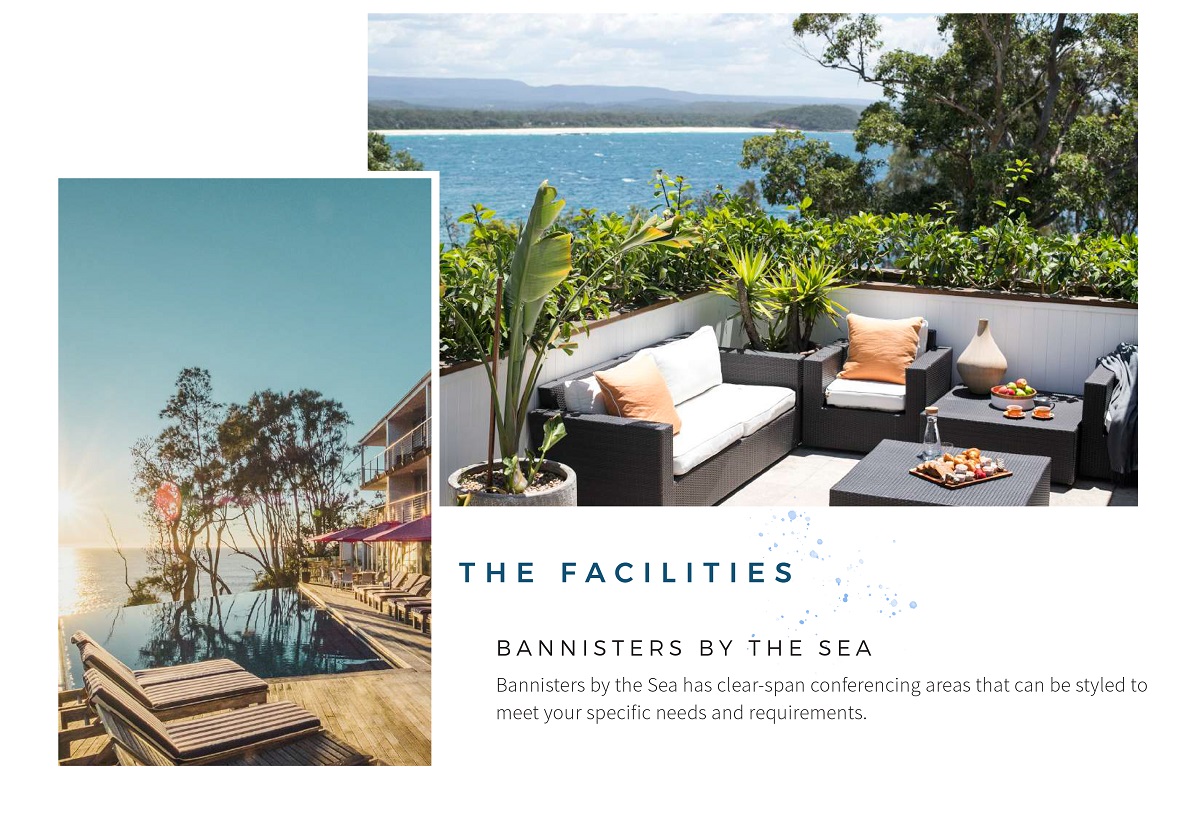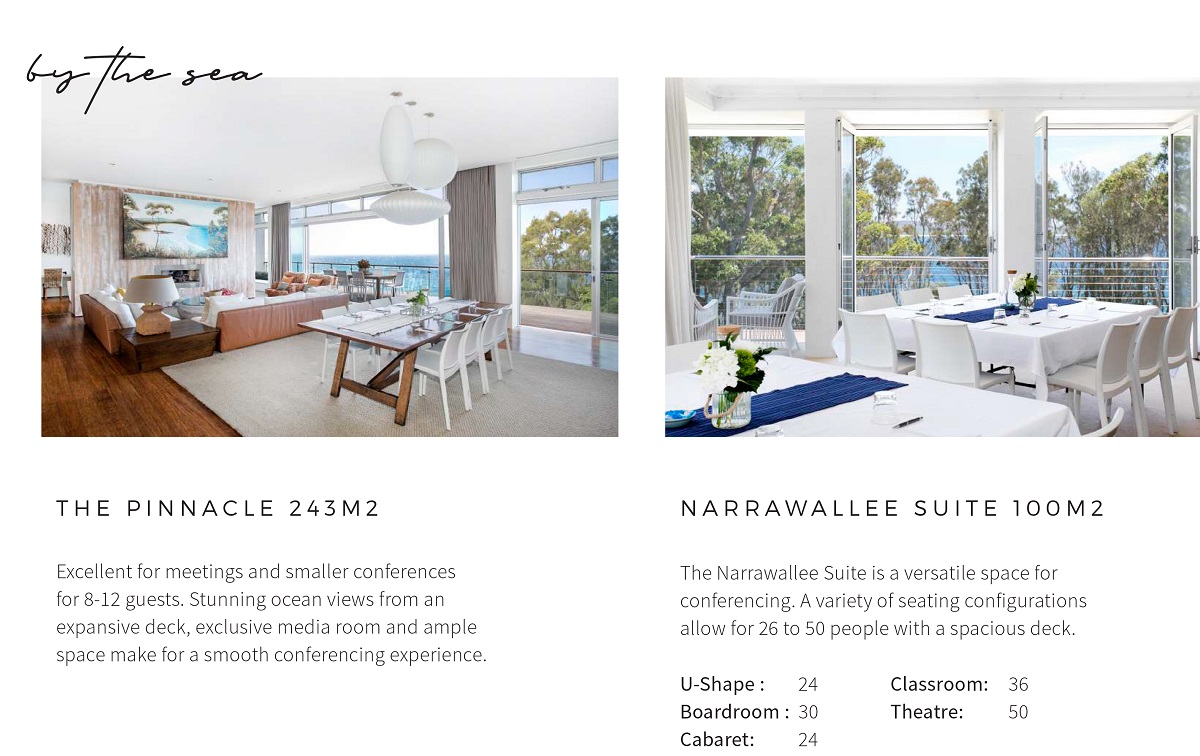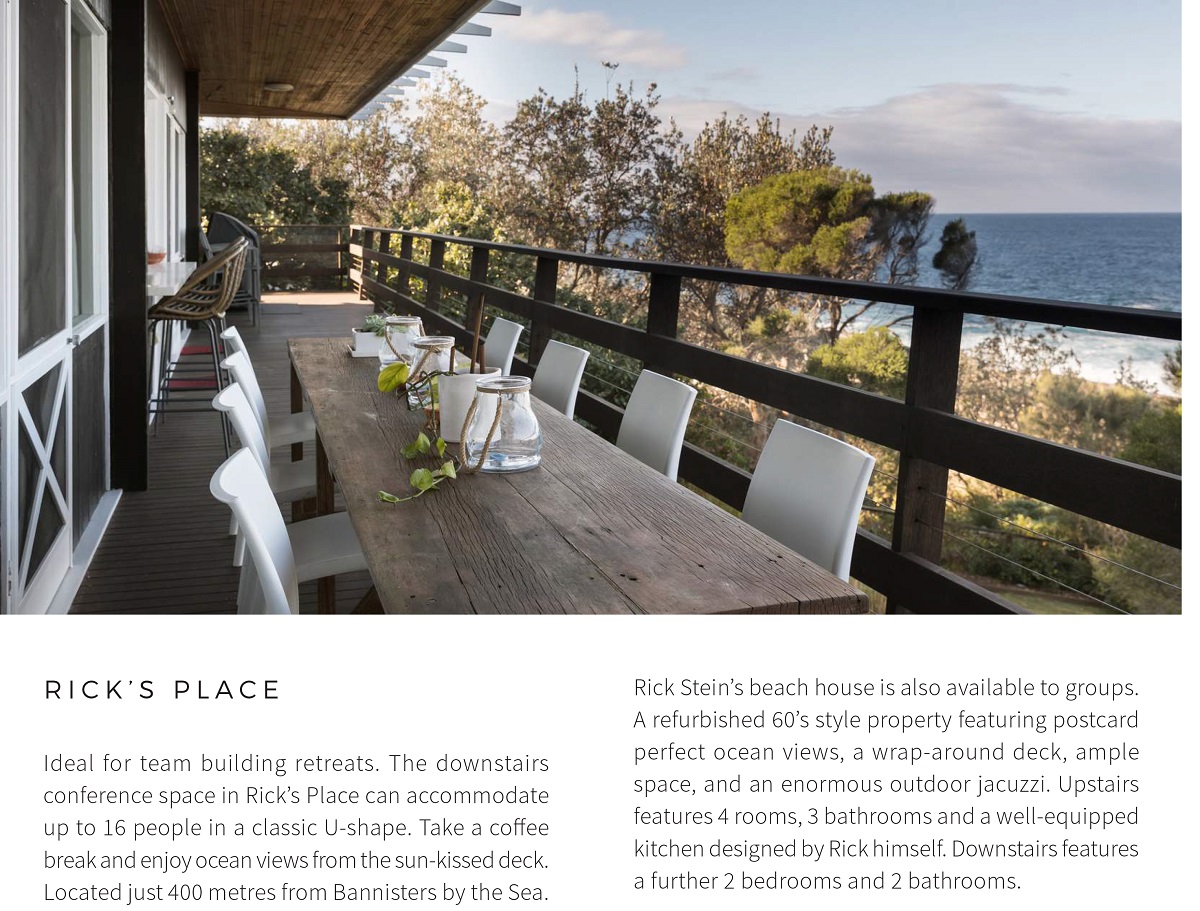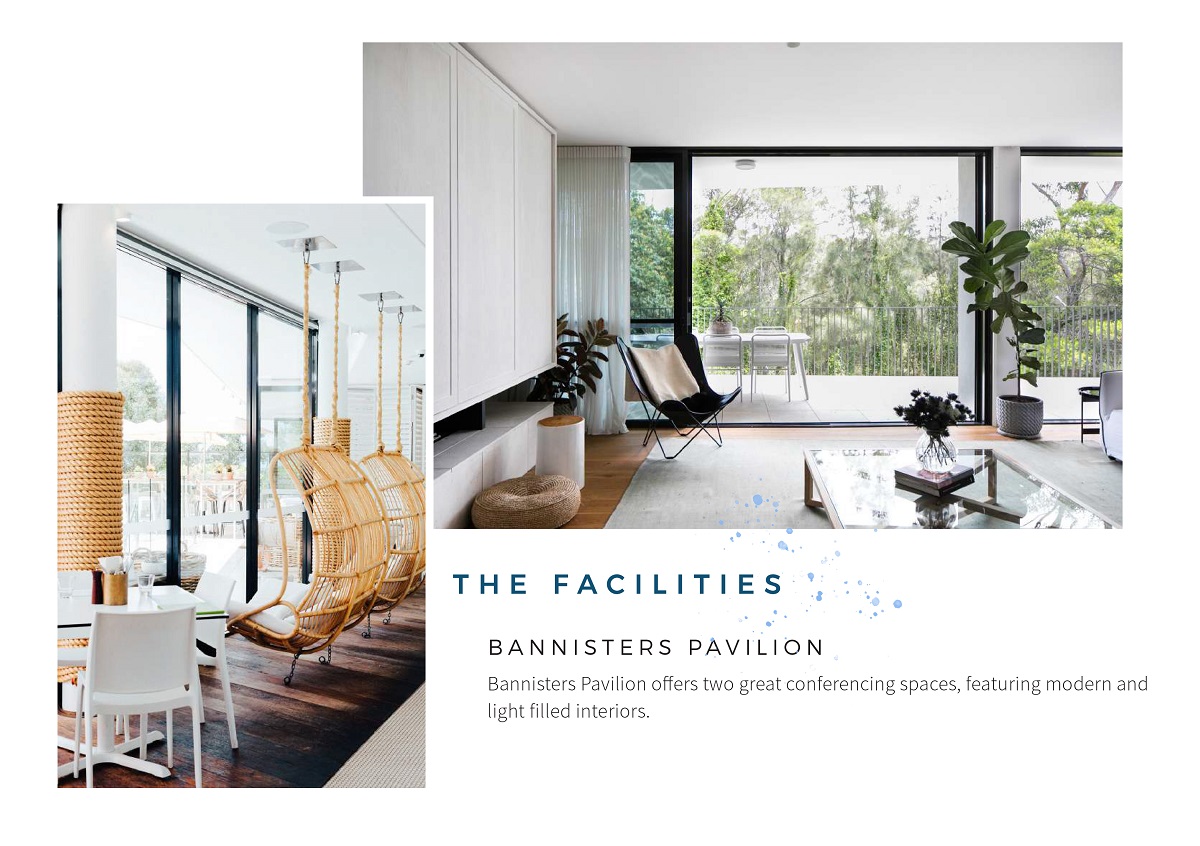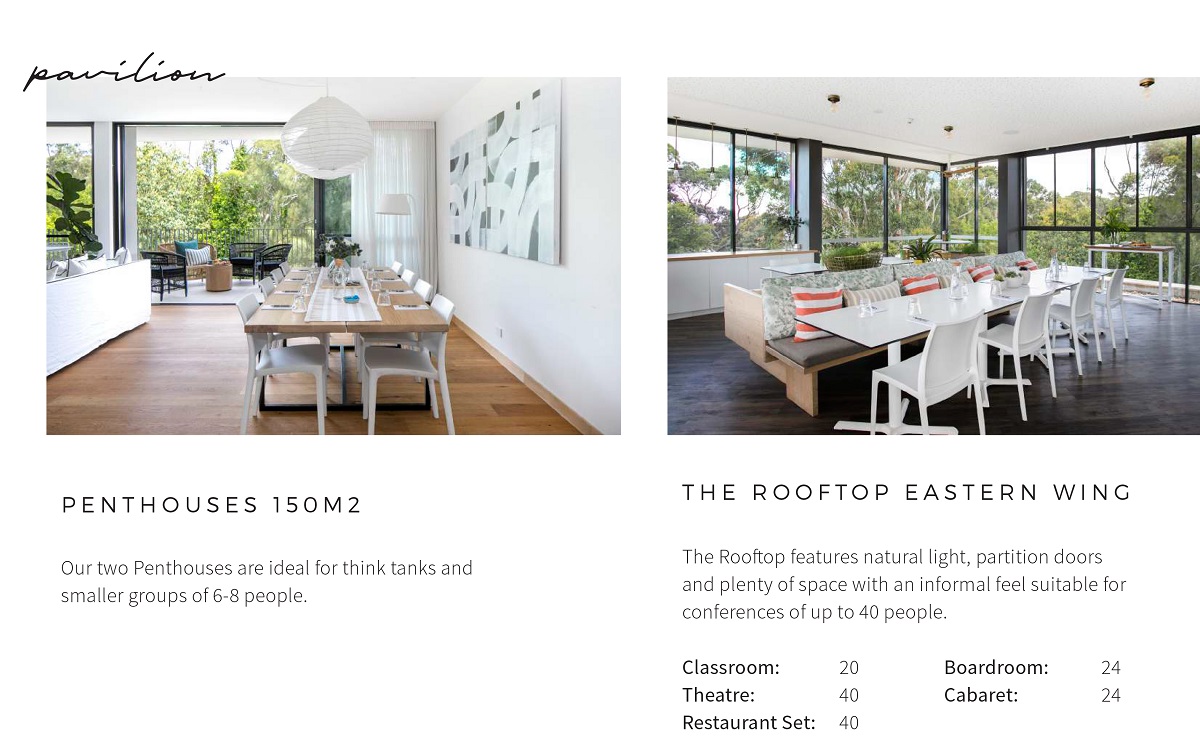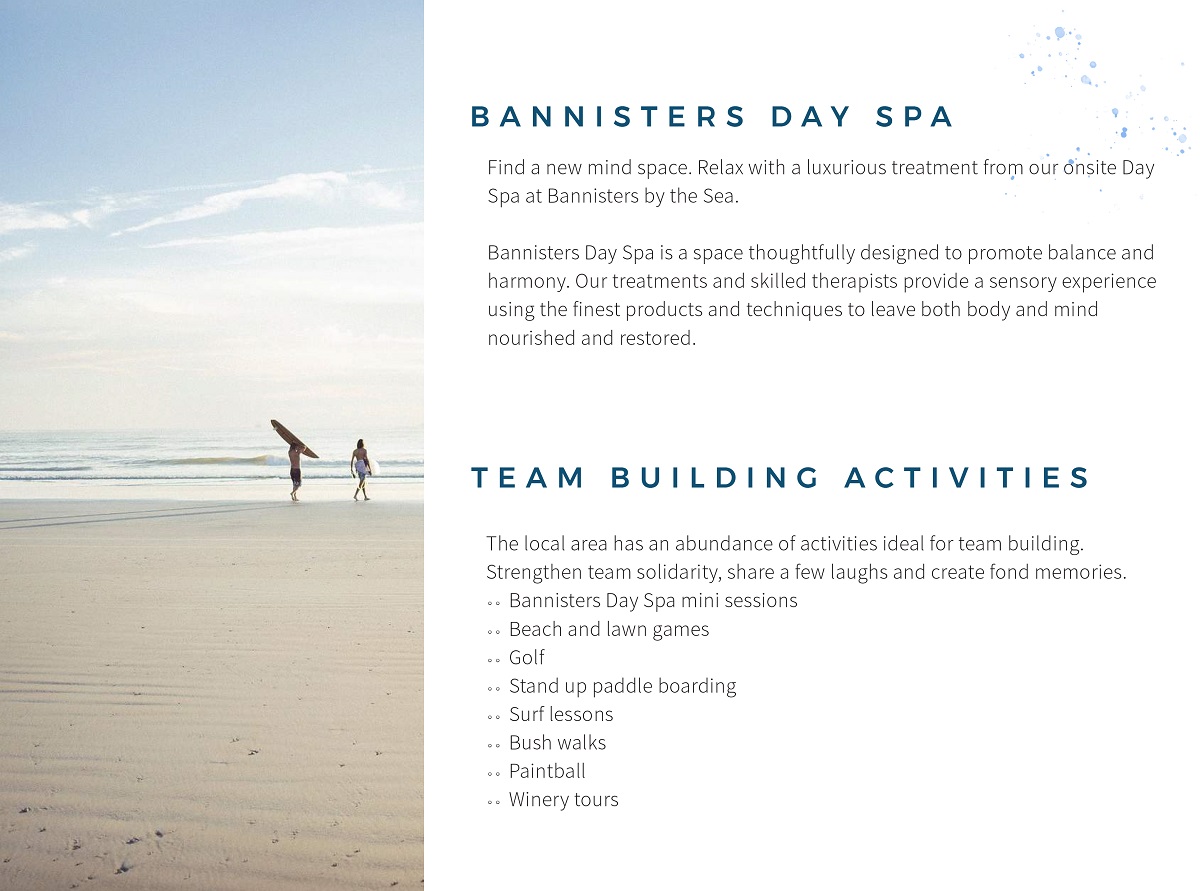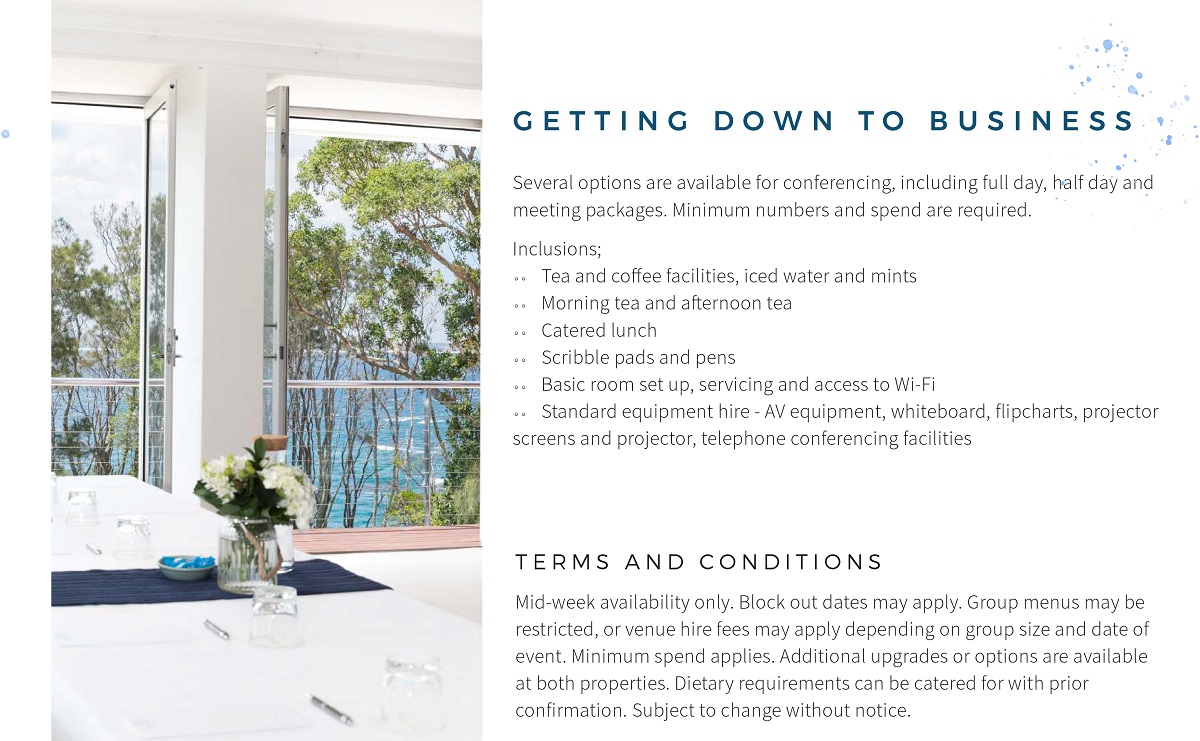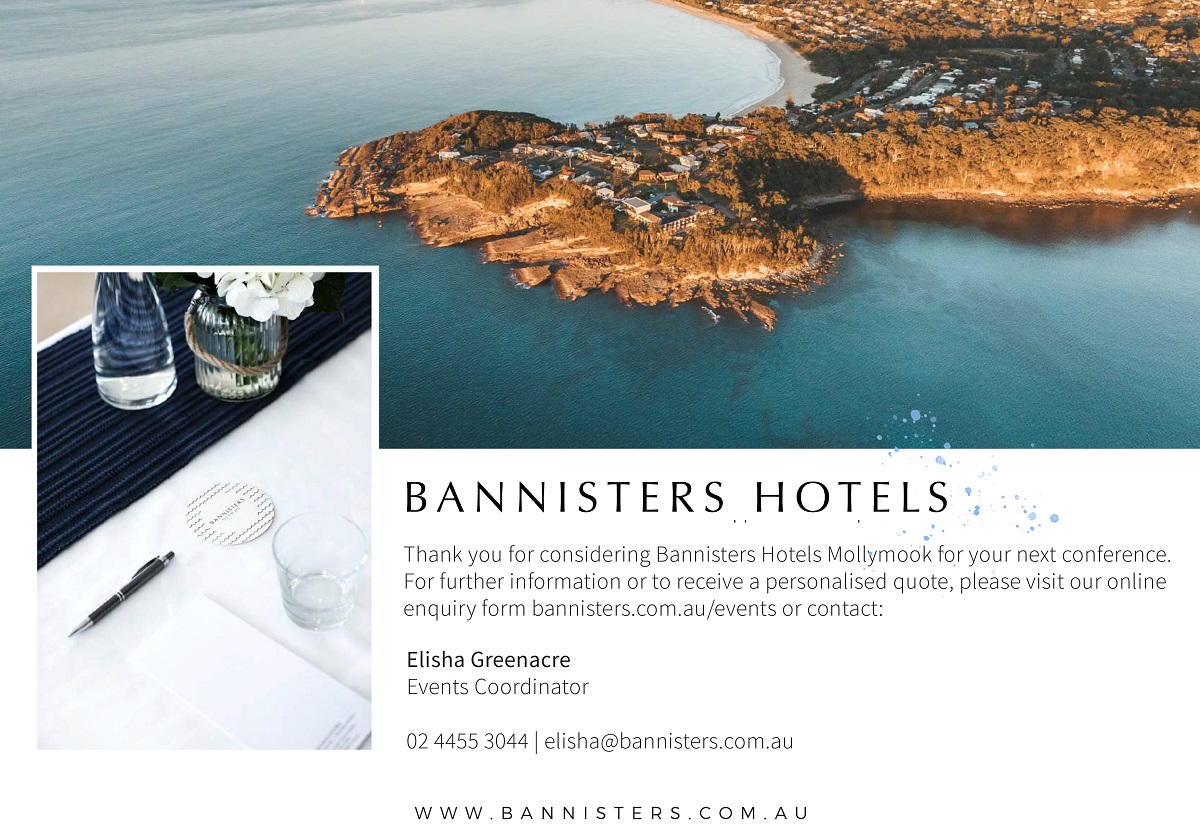 You are invited to Bannisters By the Sea Resort the perfect venue for delegates from Canberra and Sydney get a quote, enjoy lunch or stay overnight by appointment only!
Click here to request a site inspection, a sales pack, availability a quotation or to be contacted
Telephone: +61 2 4455 3044
191 Mitchell Parade, Mollymook NSW South Coast
www.bannisters.com.au